1992: Endeavour Takes Off, Financial Aid Policy Changes, and Freshmen are Concerned About Financing College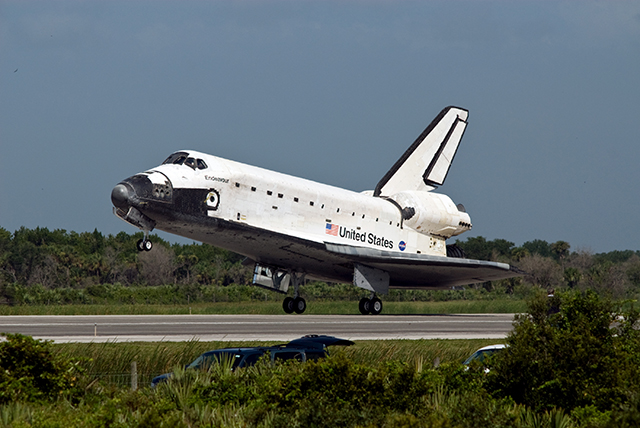 This year the Space Shuttle Endeavour made its maiden flight in May; and its second flight a few months later in September with the first African American woman in space, Mae Jemison. Now decommissioned and on display at the California Science Center, Endeavour flew 25 times into space, including the first mission to service the Hubble Space Telescope. In Great Britain, barriers for women were broken down when the Church of England narrowly voted in favor of women becoming ordained as priests. Riots broke out in Los Angeles almost immediately upon hearing the verdict announcing that the officers that beat Rodney King on camera were acquitted. The L.A. Riots ultimately resulted in 55 deaths, thousands of burned buildings, and about $1 billion in damages.
In entertainment news, Euro Disney, now Disneyland Paris, held its grand opening in France. Disney also made headlines with their theater release of Aladdin, an animated movie that won multiple Oscars and became the most successful film of 1992. Ted Turner, no stranger to breaking molds in television, launched the Cartoon Network, broadcasting cartoons 24/7. The purple dinosaur that made its way into the hearts of millions premiered on PBS on Barney & Friends.
The 1992 Summer Olympics were held in Barcelona and were the first Olympic Games since 1972 to go off without any protests. With the end of Apartheid, the ban on South Africa was lifted and they joined the Olympic Games once again. Also, with the Cold War over, a reunified Germany sent one team, Estonia and Latvia sent independent teams for the first time since 1936, and Lithuania sent their first independent team since 1928. New sports added to the Games were badminton and women's judo; and after six years of playing only exhibition games, baseball finally graduated to medal status. In addition, with basketball allowing professional players, the U.S. won the gold medal with the famous Dream Team, led by Magic Johnson, Michael Jordon and Larry Bird.
The Higher Education Amendments of 1992 were also signed into law this year. This reauthorization of the 1965 Higher Education Act effectively changed financial aid policy, shifting funding from grants to loans and making all students eligible for federal loans irrespective of income. The CIRP Freshman Survey asked incoming college students several questions regarding financing college. When asked the importance of financial factors in choosing their current college, half (50.1%) of students reported being offered financial aid as a "very important" or "somewhat important" factor. In addition, two thirds (66.9%) of freshmen cited that the fact that their current college has low tuition was a "very important" or "somewhat important" influence on their college choice.
Financial aid however doesn't eliminate worries about paying for college. Seven out of ten incoming college students (70.2%) reported that they had either "major" or "some" concerns about their ability to finance their college education. When asked about how they are paying for college, almost a quarter (23.3%) of students had Pell grants and another 30.5% had taken out either Stafford or Perkins loans. Looking closer at Pell grant recipients, 39.8% of Latina/o students and 45% of African American/Black students had received Pell grants; these rates are dramatically higher than those of Asian American/Asian students (24.7%) and White students (20%).
Did you know? Four out of ten (41.5%) freshmen agreed "strongly" or "somewhat" that student publications should be cleared by college officials.
Half (50.2%) of freshmen rated themselves as either in the "highest 10%" or "above average" in originality compared to their peers.
About half (51.4%) of freshmen cited the encouragement of a mentor or role model as a "very important" or "somewhat important" influence on their college choice.