KEVIN EAGAN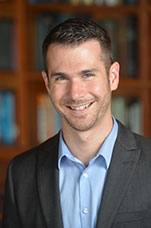 Kevin Eagan is Associate Professor and Director of the Cooperative Institutional Research Program (CIRP), the longest-running and largest empirical study of higher education in the country. He is also the Director of the Higher Education Research Institute at UCLA (HERI) , where the CIRP surveys are administered. Dr. Eagan's research interests include issues related to undergraduate science, technology, engineering, and mathematics (STEM) education, contingent faculty, student retention, institutional contexts and structures of opportunity, survey validity and reliability, and advanced quantitative methods. He obtained his Ph.D. in Higher Education and Organizational Change from UCLA, his M.S. in Higher Education Administration from North Carolina State University, and his B.S. in Mathematics from Greensboro College.
---
ELLEN BARA STOLZENBERG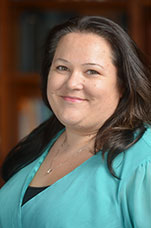 Ellen Bara Stolzenberg is Assistant Director for Research. Dr. Stolzenberg's research interests include students in transition, doctoral education, disciplinary and department culture, faculty-student advising relationships, and study abroad. She obtained her Ph.D. in Higher Education and Organizational Change from UCLA, her M.A. in Counseling & Student Affairs from UCLA, and her B.A. in Spanish and Linguistics from Tulane University.
---
AFFILIATED SCHOLARS
Cecilia Rios-Aguilar, Professor & Former HERI Director
Sylvia Hurtado, Professor & Former HERI Director
Alexander Astin, Senior Scholar & Founding Director
Walter Allen, Allan Murray Cartter Professor of Education
Mitchell Chang, Professor
Jessica Harris, Assistant Professor
Ozan Jaquette, Assistant Professor
Patricia McDonough, Professor
Victor Saenz, Associate Professor, University of Texas at Austin
Linda Sax, Professor