2016 Diverse Learning Environments Research Brief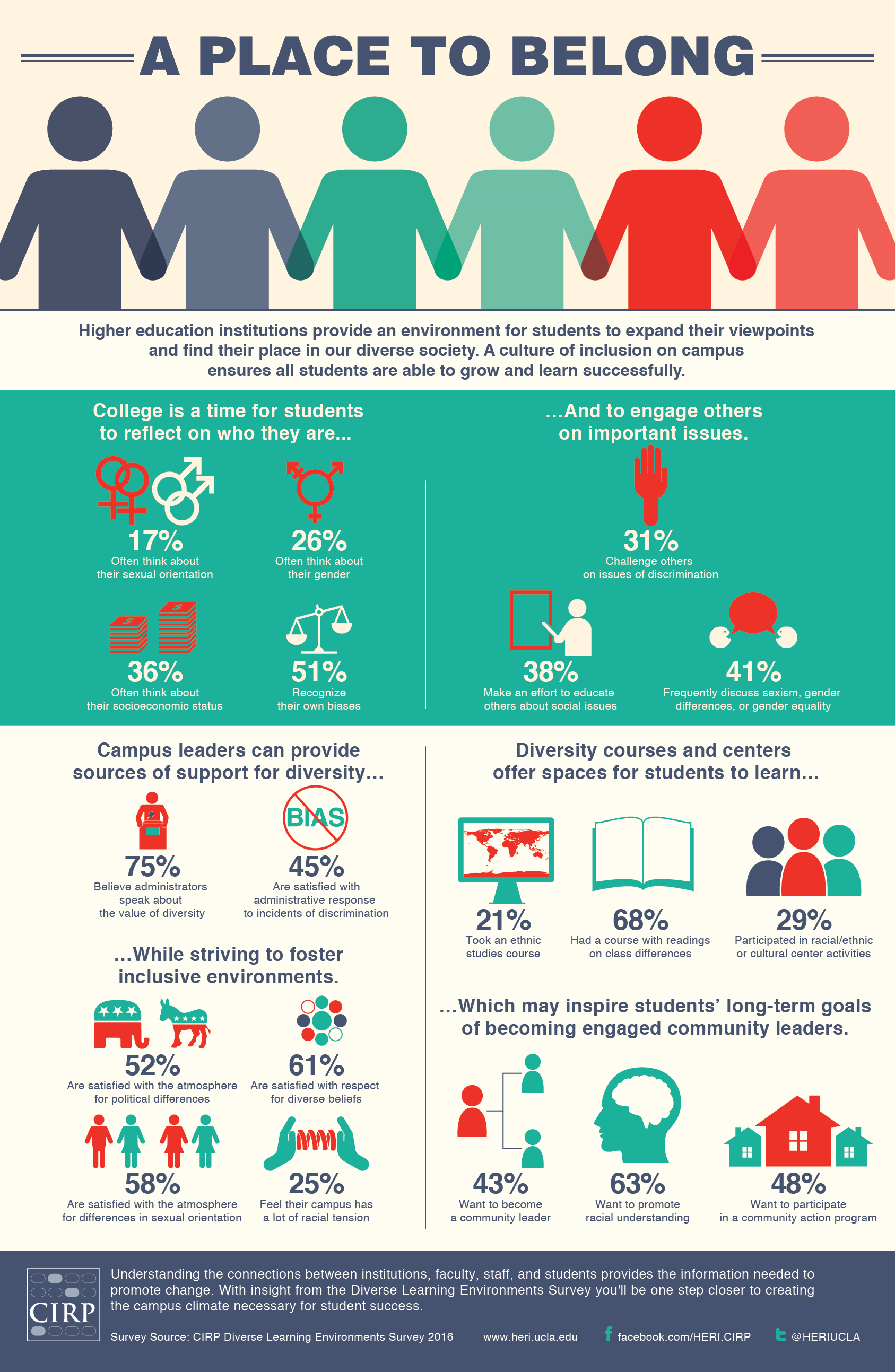 We are pleased to announce our latest research brief based on the 2016 Diverse Learning Environments (DLE) survey, administered to more than 35,000 students from 30 institutions. Results from the multi-institutional DLE sample, also highlighted in an infographic, reveal students' perceptions of campus diversity, identity salience, diversity courses, and student actions to address bias and promote diversity.
While the majority of students feel their institution promotes an appreciation of differences and has a long-standing commitment to diversity, student experiences and beliefs vary across different individual and institutional characteristics.
In addition, the DLE instrument for the 2017 administration is now available. Changes for the 2017 administration include a revised question about gender identity, more detailed questions on military service, questions on dating violence, and items addressing personal and campus safety. Campuses that are interested in administering the DLE can view the new 2017 instrument as well as the complete list of changes made to the survey. To learn more about the DLE, please visit www.heri.ucla.edu