1989…CIRP, Not Taylor Swift's 2015 Album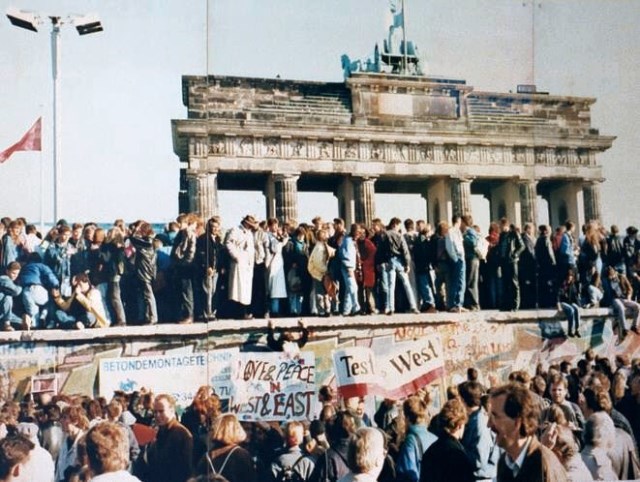 Most recently made popular by Taylor Swift's latest album release, 1989 (named after the year she was born), this year is actually notable for many other reasons. Some of the more significant events include the historic fall of the Berlin Wall and the catastrophic Exxon Valdez oil spill, pouring 240,000 barrels (11 million gallons) of oil into Prince William Sound in the Gulf of Alaska. In January, George H. W. Bush was sworn in as the 41st president of the United States, and later in the year, the 14th Dalai Lama was awarded the Nobel Peace Prize.
Creating new addictions and countless lost hours, two new video game consoles hit the market: Nintendo's handheld Game Boy and the Sega Genesis. SimCity was released for the personal computer (continuing to gain momentum in the marketplace), introducing the public to the intricacies of designing, building, and managing their own hypothetical cities complete with residents, or Sims, to maintain. People flocked to the theaters to see movies like Dead Poets Society, When Harry Met Sally, Batman, and the sequels to Ghostbusters and Back to the Future. Meanwhile, the small screen was invaded by the everlasting Energizer Bunny beating his bass drum across their television sets. And Walkmans and Discmans were playing Bobby Brown, New Kids on the Block, Janet Jackson's Rhythm Nation 1814, and Milli Vanilli's debut album which spent eight non-consecutive weeks at number one and later, in 1990, earned them a Grammy – which was subsequently revoked after the artists confessed to not actually sing the lead vocals.
Amid major global and national events and being inundated with gaming, blockbuster movies, and platinum records, the CIRP Freshman Survey asked incoming college students how they typically spend their time. About three quarters (76.7%) of incoming students spent at least six hours a week socializing with their friends, and just over half (56.6%) said that they partied at least three hours a week (during their last year in high school). Less than a third (31.8%) of freshmen spent six or more hours a week in the past year watching television – perhaps with all the big releases this year going out to the movies was more fun.
When it came to academics, women were more likely than men to spend time during their last year of high school studying or doing their homework. With a ten percentage point gender gap, 47% of women compared to only 36.8% of men spent six or more hours per week studying. Women were also a bit more likely to volunteer, with 64.8% of women volunteering "frequently" or "occasionally" compared to 58.8% of men. Although most students stated that they spent time on computers, men were more likely than women to use a personal computer (be it for school work or playing the new SimCity game) with 80% of men doing so "frequently" or "occasionally" compared to 75.3% of women.
Today, students have shifted how they spend their time, spending less time partying and socializing with friends, and more time on online social networks.
Did you know? 55% of incoming freshmen had visited an art gallery or museum "frequently" or "occasionally" in the past year.
36.4% of incoming students thought that there was a "very good chance" or "some chance" that they would purchase a personal computer within the upcoming year.
43.7% of incoming students thought that there was a "very good chance" or "some chance" that they would need extra time to complete their degree requirements.