1990: Sue the T-rex, the Cold War Ending, and Students' Views on Military Spending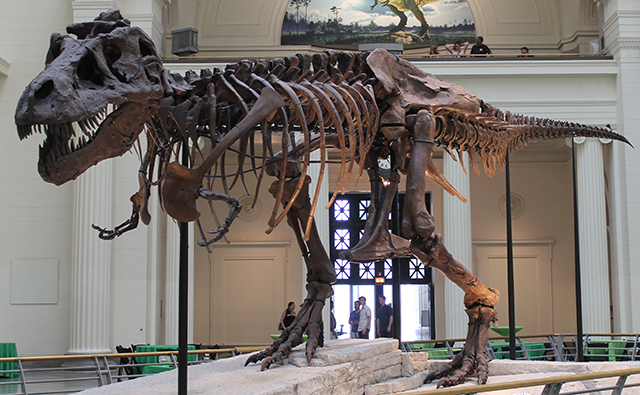 Major scientific and historic advances and accomplishments were made in 1990. The Hubble Space Telescope was launched into orbit. Antarctica was crossed for the first time on dogsled by the International Trans-Antarctic Scientific Expedition consisting of six explorers all from different nations. Forty meters beneath the seabed, historic progress on the Channel Tunnel was made, where workers from the United Kingdom and France met–connecting England to mainland Europe by land for first time since the last ice age. In South Dakota, Sue was discovered as the largest, best preserved Tyrannosaurus rex to date.
In South Africa, the State President F.W. de Klerk, announced reforms including ending the segregation of public facilities such as libraries, buses, and swimming pools and releasing political prisoners, notably Nelson Mandela. This year also marked the start of negotiations between the African National Congress and the South African government to end apartheid in South Africa.
The Cold War comes to an end with the official demolition of the Berlin Wall and Checkpoint Charlie, the reunification of East and West Germany, and President George H.W. Bush and Soviet Union leader Mikhail Gorbachev signing a treaty to end the production of chemical weapons. Later in the year, leaders of Canada, the United States, and European nations met in Paris to officially end of the Cold War.
Although the Cold War was ending, the Gulf War was just around the corner, sparked by Iraq invading Kuwait. With the military in flux, the CIRP Freshman Survey asked incoming college students their opinions about federal military spending. Overall, most freshmen did not think that military spending needed to be increased; only a quarter (25.1%) of students agreed that federal military spending should be increased. Men however, did agree slightly more than women on this issue, with 29% of men compared to 21.8% of women agreeing that military spending should be increased.
While the gender gap on this issue was noticeable, the gap between political affiliations was much more apparent. Incoming college students identifying as conservative or far right were much more likely to support military spending than liberal or far left students. More than a third (35.7%) of conservative or far right students agreed with increasing military spending, while only 17.9% of liberal or far left students did so. Over the coming decades, and numerous conflicts, military spending continues to be a hot and heavily debated issue.
Did you know? 35.8% of incoming freshmen agreed that colleges would be improved if organized sports were de-emphasized.
53.1% of incoming college students agreed that scientists should publish their findings regardless of the possible consequences.
56.8% of incoming college students "frequently" or "occasionally" took vitamins.