Party Like It's 1999: Era of the Dot-com Bubble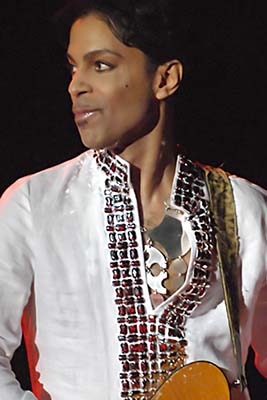 At the end of the decade (century and millennium!), the engines of economic growth were operating at break-neck speed, fueled in large part by the dot-com bubble. In 1999, the Dow Jones Industrial Average closed above the 10,000 mark, and later 11,000, for the first time in history. The NASDAQ Composite—an indicator for the technology sector—produced a mind-boggling annual return of 85.59% before its subsequent crash the following year. In addition to a humming stock market, unemployment rates were on the decline, reaching their lowest levels in 30 years. Similarly, the federal government reported a budget surplus of $125 billion, its second consecutive surplus after 30 years of deficits.
The TIME person of the year, Jeff Bezos, founder of Amazon.com, represented the spirit of the day—an internet innovator who left his well-paying job in New York, drove across the country, ultimately settling on the west coast (Seattle) where he started an internet business out his garage. The American public was optimistic about their opportunities for wealth and prospects for becoming millionaires. The top-rated television show Who Wants to be a Millionaire debuted in August of 1999, averaging nearly 30 million viewers, with Regis Philbin famously asking contestants, "Is that your final answer?"
Given the dramatic economic growth and emerging technology sector, students arrived at college looking to acquire career training and connect to job prospects. To understand how students were looking to the future, CIRP added an item to the 1999 TFS, which asked students how "training for a specific career" factored into their decision to attend college. In the fall of 1999, 71.6% of incoming students identified specific career training as a "very important" reason for going to college, second only to "to learn about things that interest me" (74.7%). The percentage of students who indicated that training for a specific career was very important was similar to the percentage of students who decided to attend college in order to "to be able to get a better job" (74.5%).
There were important differences between male and female students, with women more likely to report it being very important that they get training for a specific career (74.5%) compared to their male peers (68.2%). What careers were they aspiring to? In 1999, a large percentage of students were planning to enter business (12.0% of women and 18.5% of men).
With computer science gaining attention, interest in the discipline was on the rise. The percentage of male students who planned to major in computer science was at an all-time high, reaching 6.5% in 1999 and again in 2000, before retreating to under 2.0% by the end of the next decade. An even greater percentage of students entered college with plans to become computer programmers or analysts, 9.2% of men, compared to 3.2% of women, had plans to become a computer programmer or analyst.
With all of this attention being placed on the labor market and job opportunities, students were less likely to be thinking about graduate school. In fact, a smaller percentage of students reported that preparing for graduate or professional school was an important reason for attending college in 1999 compared to 1994, when the question was last asked.
Despite such optimism about the economy and job prospects, fear of impending doom escalated as calendars turned to 2000. Y2K fears spread that computers, the driving force of economic growth, would become confused and/or operate incorrectly as the clock struck midnight. It was the dawn of a new age, a new millennium, which began with great optimism and wealth creation for some. It would only be a matter of time before such feelings were would be upended.
1999 DID YOU KNOW
44.7% agreed that material on the internet should be regulated by the government
27.3% thought people have a right to know about the personal lives of public figures
33.9% of students thought marijuana should be legalized.
42.5% thought it was very important or essential to integrate spirituality into their lives
24.4% thought there was at least some chance they'd get married in college.